World's Most Expensive Office Markets Revealed
Hong Kong Retains Title as Most Expensive Market in the World
According to Knight Frank's latest Global Outlook Report, Hong Kong will retain its title as the world's most expensive office market despite rents being forecast to decrease in 2019. In a tale of two halves, Hong Kong Island rents, while benefiting from tight supply, will face growing competition from areas such as Kowloon where rents are lower. Despite this, Hong Kong Island rents will remain well above the long-term average, by nearly 24%.
Melbourne and Sydney will see the largest rental growth in 2019 with rents rising 10.1% and 8.6% respectively. Both are experiencing tight supply in their office markets due to employment growth and relatively low levels of development completions in recent years. Prime rents have been rising rapidly in both markets, up by 13% in Sydney and 6% in Melbourne over the past year.
The Global Outlook Report found that while all cities are feeling the impact of slower economic growth and geo-political risks, some are benefiting from robust demand from tech firms for business space. This is coinciding with fewer major developments reaching completion, as the uncertain political environment has deterred some developers from building in recent years. This is squeezing supply and pushing up rents.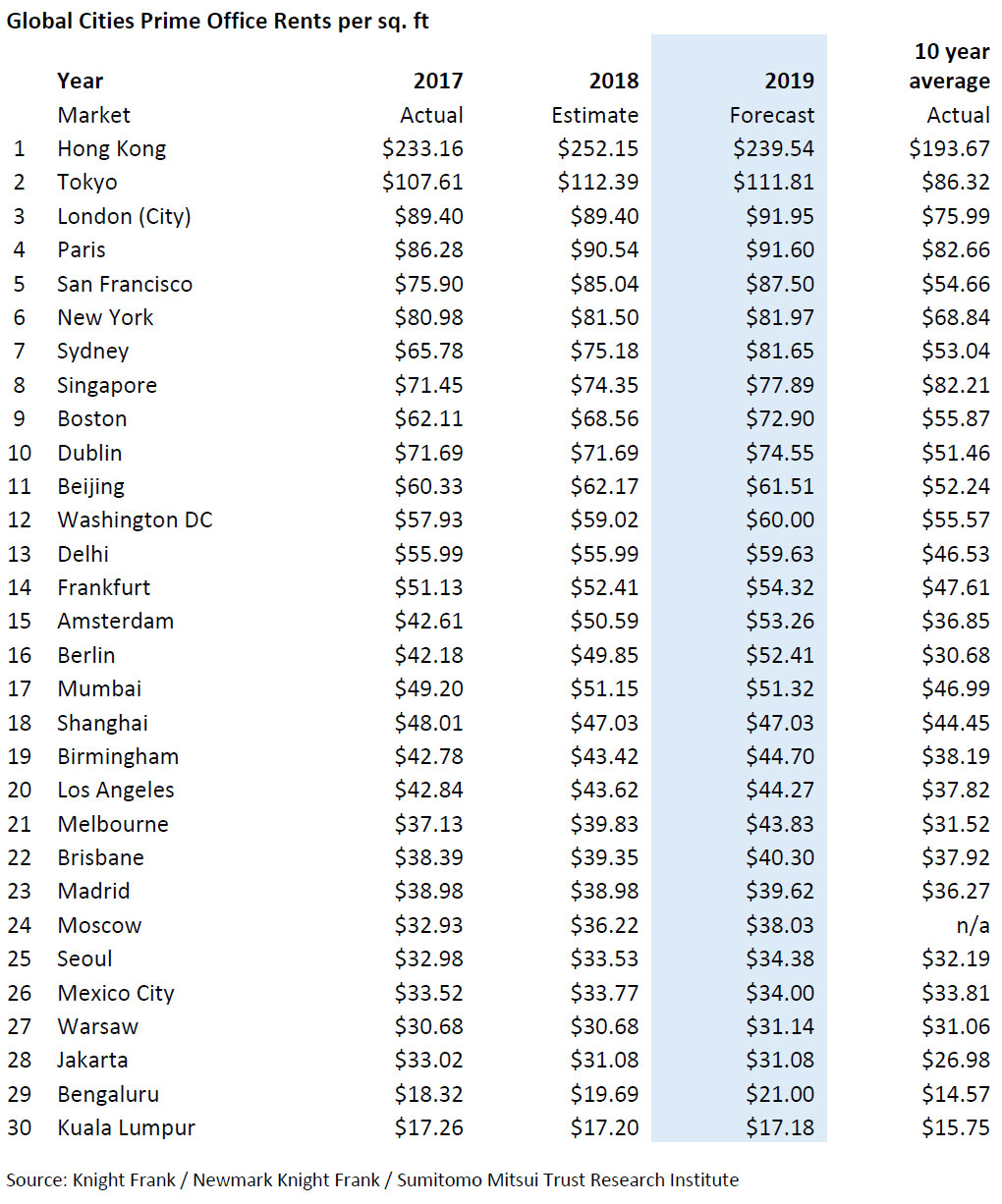 William Beardmore-Gray, Head of Occupier Services and Commercial Agency, Knight Frank reports, "Occupiers face two contradictory pressures in 2019. The geo-political threats, like Brexit and the US/China trade war, make it difficult for firms to plan the future. However, business pressures to expand market share, recruit talent and enter new markets, are pushing them to address their property needs. Limited supply of new offices, following years of under development, mean that many occupiers will feel compelled to enter the market in 2019, and acquire space before someone else takes their preferred option for a future headquarters building."
James Roberts, Chief Economist, Knight Frank commented, "We believe there is a compelling global case for continued rental growth across the global cities. Tight development pipelines over several years have created leasing supply crunches, particularly for offices and logistics property. This is coinciding with stronger occupier demand, particularly from the fast growing tech sector. We expect these improving expectations on rental growth to give more investors the confidence to make leveraged buys particularly given the supply problems found across global occupier markets."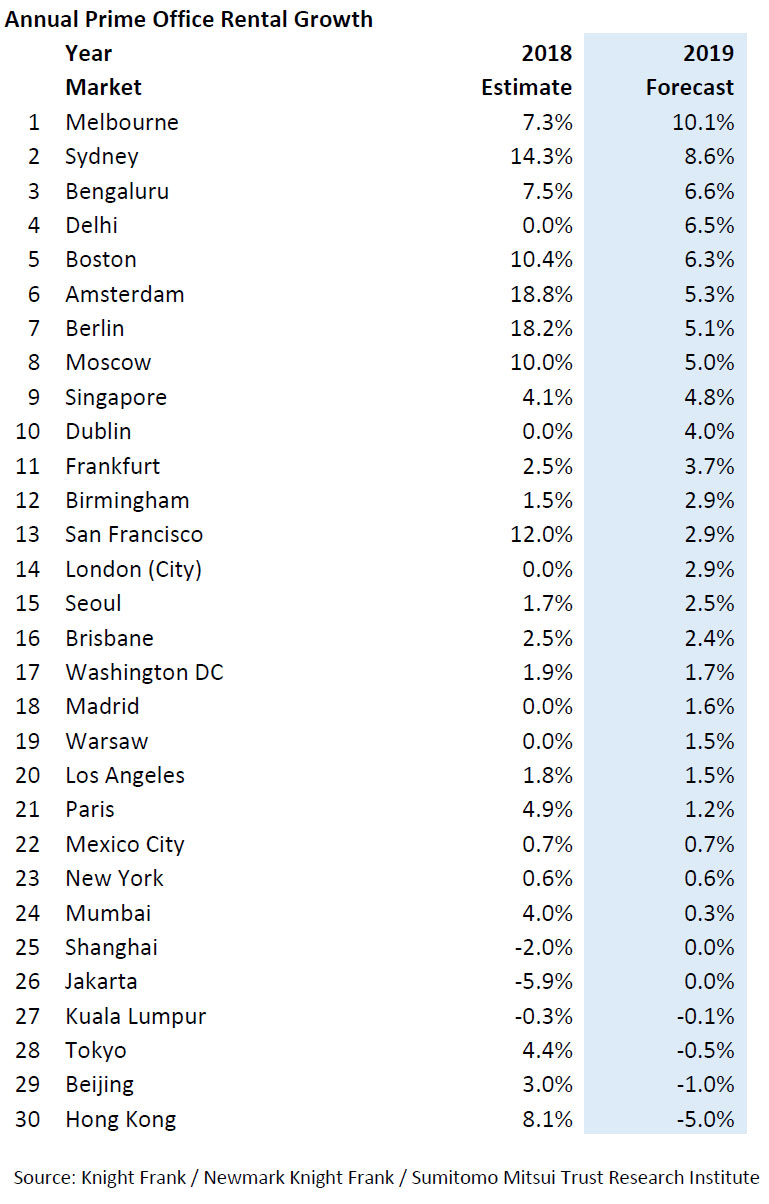 Source: World Property Journal
Retail: How the Mighty Have Fallen in Kenya
»